PRIVATE & CORPORATE EVENTS
---
Our charming private rooms are set in one of the most iconic buildings in Dublin, sitting literally on top of the Ha'penny Bridge. With double-aspect Georgian windows overlooking the river Liffey and an incredible roof terrace, we offer food with a view onto the ultimate Dublin cityscape. Ideally located in the heart of Dublin city, The Woollen Mills enjoys excellent public transport links, and is close to all major routes. We offer a range of spaces; from small intimate rooms to large open spaces and with our three floors of dining in an historic house, The Woollen Mills is certain to make a lasting impression on your guests.
Our unique meeting and event venues can cater for a wide variety of functions, such as meetings, training, press & product launches, photo shoots, weddings, corporate functions, and private receptions. We offer a range of highly versatile meeting spaces and corporate dining rooms for shared or exclusive hire, whether you wish to hold a private breakfast, lunch or dinner. We also offer complimentary Wi-Fi as standard, and A/V equipment on request. Each of our venues offers an abundance of natural light, beautiful views, and a truly unique setting.
THE ROOMS
---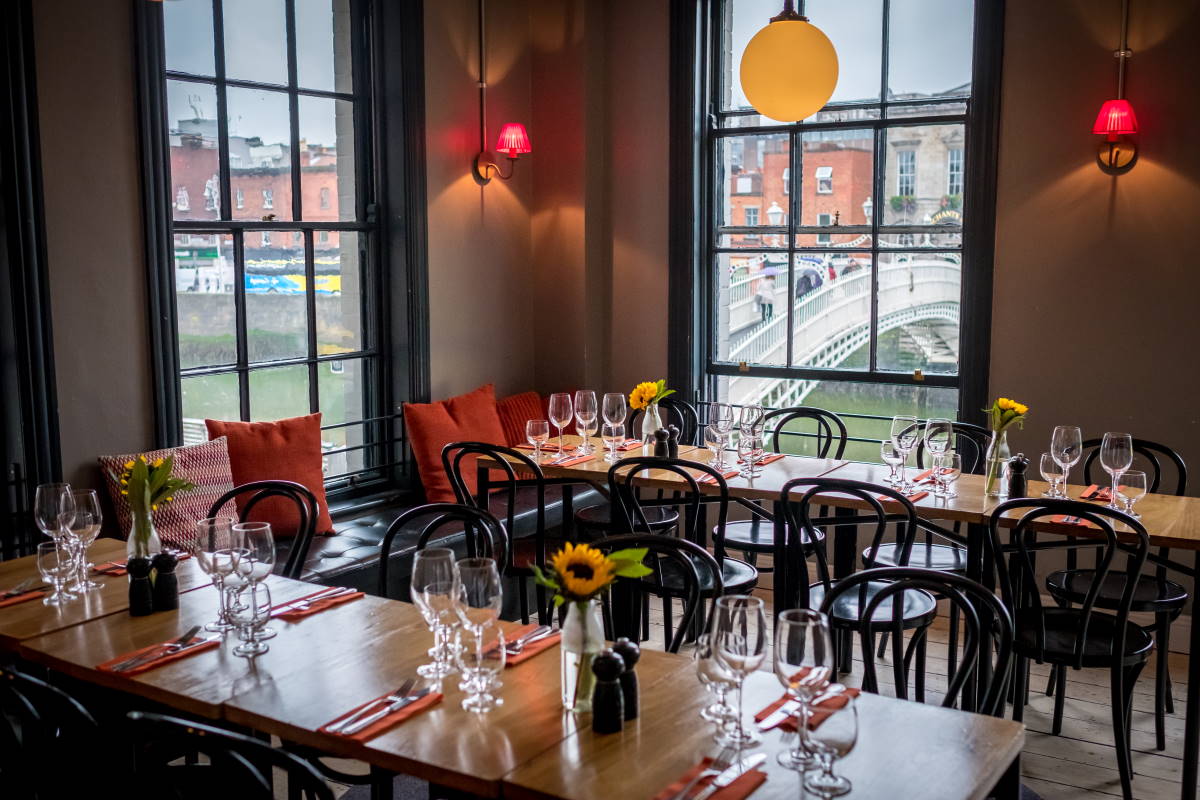 THE 'RIVERRUN' ROOM is located on the first floor just above our main restaurant area. It is the perfect size venue for a corporate dinner or an intimate wedding. It offers high Georgian ceilings and large windows with views over the river Liffey, and can accommodate up to 30 guests.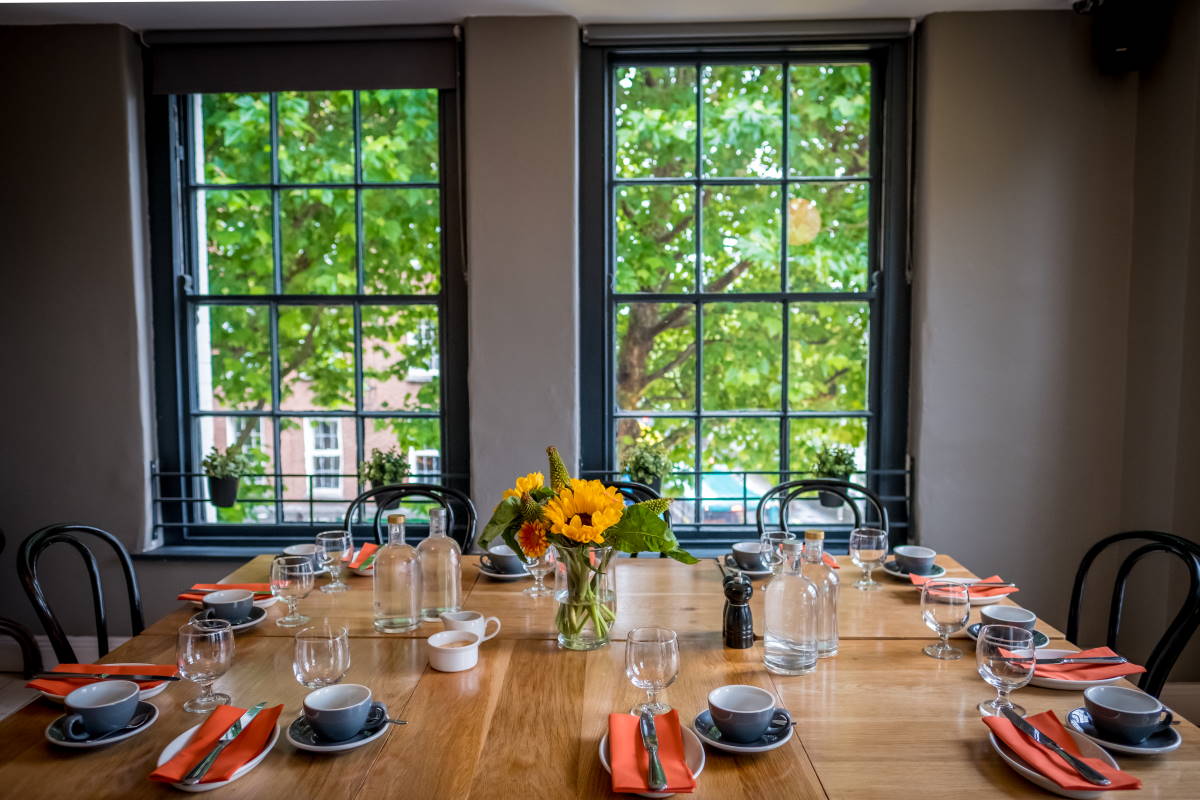 THE 'JOYCE' ROOM is our most intimate private space, perfect for any confidential meeting. Located on the second floor, this south-facing room contains original features from the Georgian era, double aspect windows with the most stunning views of the Ha'penny Bridge and can accommodate up to 20 guests.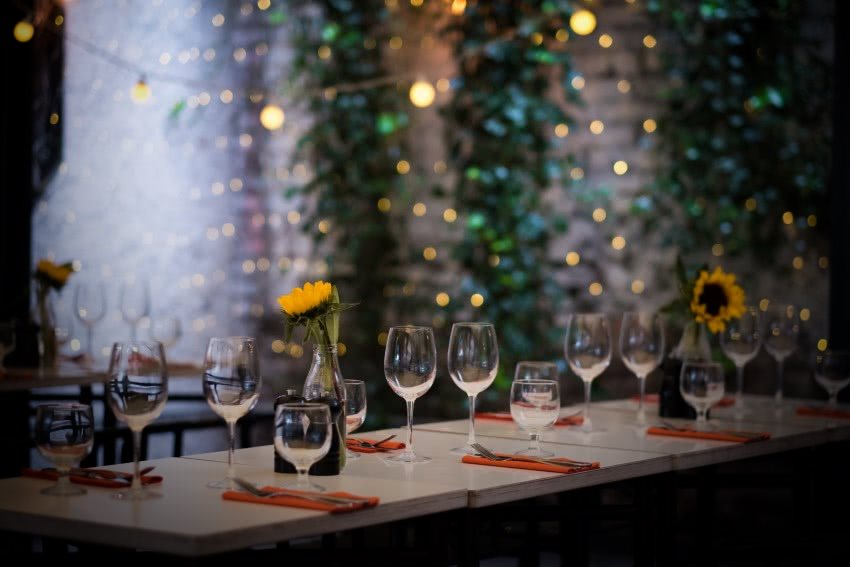 THE ROOF TERRACE is located on the top of the Woollen Mills building and offers fantastic views of Dublin city. This stylishly urban outdoor area has a fully retractable roof for sunny summer days and is fully heated and covered on cold winter nights. This space feels like a garden and can hold up to 80 guests.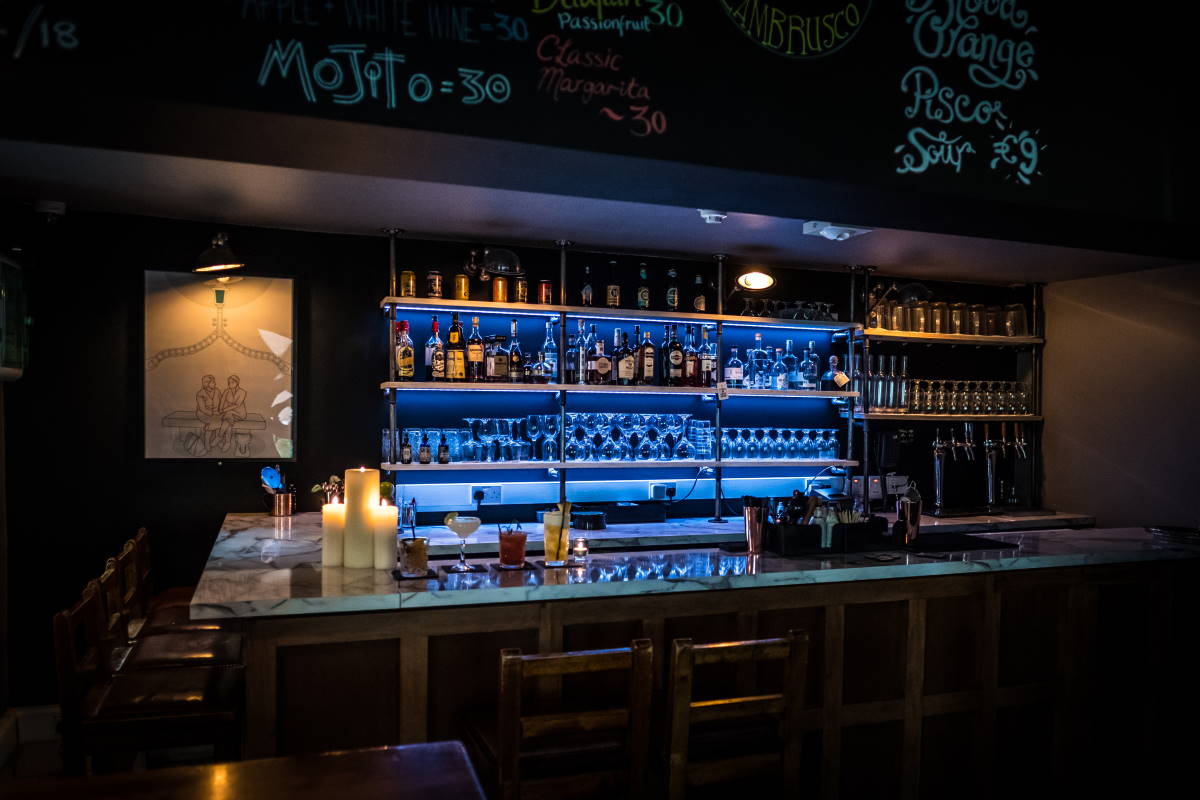 THE YARN PIZZA & BOOZE is our pizza restaurant and cocktail bar and is located on the first floor, overlooking our charming front terrace on Liffey Street. This beautifully appointed room with its own cocktail and craft beer bar has access to our roof terrace and is perfect for more casual birthday celebrations, pizza parties, funky corporate events or just an after- work night out. It can fit up to 30 guests inside and a further 20 on the terrace. Please contact us for menu options in this space
PACKAGES
---
Please note that all of our event spaces can be altered and we can build bespoke packages to suit all of your requirements. We have three restaurants in Dublin with private dining for shared or exclusive hire. We can also provide finger bar and finger food for functions. Our dedicated team understand the pressures an organiser faces, and are at hand every step of the way to ensure that your event or meeting runs flawlessly from beginning to end.
We welcome your enquiry at any time. Please contact our team to design a menu for you, or to discuss your event: